Small Boat, Sailboat, and Yacht Hauling Services
Yacht Trucking has been providing boat hauling services throughout the U.S., Canada, and Mexico for over 22 years. Our boat transport services are affordable, our team members are friendly and knowledgeable professions who value our customer's boats like their own. We only use specialized boat, sailboat and yacht transport equipment and offer overland trucking and shipping services for all the following categories of marine transport.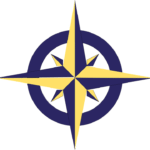 Sailboat Trucking and Shipping
Comprehensive Cargo and Liability Insurance Coverage

Our trucks are fully insured and we are one of only a very few companies with $1,000,000.00 liability and $250,000 cargo insurance standard. Our insurance coverage is flexible and easy to increase to cover higher value yachts. This saves you money on our boat hauling services, as there is no need for additional insurance coverage by you personally during transport. We also follow closely to all State and Internationally regulations. This is crucial to ensuring that your coverages stay enforce during all aspects of trucking and shipping to any destination.
We are rated 5-Star by all review sites because our boat hauling services are reliable, efficient and professional. Our drivers and logistics team members stay in constant contact with our transport clients to provide them with updates and to reassure them of any concerns they may have during their boat hauling services.

Dedicated and Honest Logistics Experts
Our professional team of logistics experts and loadmasters are also dedicated to providing our clients with safe and efficient worldwide boat transportation service. We are leaders in shipping innovation and strive to set the highest standards for our industry. We are also proud to serve clients as an exclusive Yacht Buyer's Representative for pre-owned Yacht Purchases in addition to our complete array of boat hauling services. Our cohesive "Purchase/Transport Arrangements" through our partner company YACHT SHIP are unique owing to their proficient team's comprehensive experience in transporting, chartering and brokering yachts.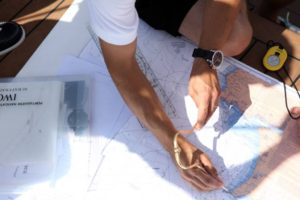 For a frank and honest conversation about how to best transport your yacht legally and safely, please contact us today.
We have the professional boat hauling services you deserve.
Call Us  ( 850-261-3540 )
Transport Testimonials
Yacht Trucking relocated my 40′ trawler from Maine to Kentucky and the transport could not have gone any better. Getting out of the New England States is always a challenge with oversize loads and they worked hard during planning to have the necessary permits and routes without overspending. The driver kept me updated throughout the each day with texts, pics and phone calls as needed to show how the trip was going. Their equipment is first-rate. Highly recommended service.

I was very pleased with the professionalism, price, and service from Yacht Trucking when they moved my 51' Bluewater Coastal Cruiser from Marathon in the Florida Keys north to Pensacola.  I would definitely hire them again!

YT just completed the delivery of our Beneteau 393 from Texas to the San Francisco Bay area. I was very impressed by their professionalism and attention to detail. Not just double checking, but triple checking important items. Their crew was very helpful with the MANY questions I had and provided a lot of details that helped me understand and feel comfortable throughout the entire process. Highly recommended!

Great Affordable Service – they just finished moving my 45′ Sea Ray from Miami to San Diego – very reasonable cost – ahead of schedule delivery – no damage – no extras – Great to find that SERVICE WITH A SMILE (my smile ) is still available in the US. Would highly recommend these guys to move a boat for anyone in need.

Exceptional customer service with top-notch loadmasters that were especially careful when loading my motor cruiser onto the cradle and ship. I have moved my boat across the Atlantic 3 times and this was by far my best experience. I would highly recommend Yacht Trucking to anyone shipping their yacht across the Atlantic or the World and will use them again when the need arises.

Outstanding experience transporting my houseboat from West Virginia to upstate New York. Equipment was specialized for transporting boats. The driver really knew his stuff and was very detailed in loading. I felt very confident that boat would arrive safely. Good communication and fair rates. I would highly recommend if them to anyone who needs to move a boat.

Everyone with Yacht Trucking was extremely easy to communicate with and I received excellent service from the driver and loader. We felt very comfortable with the entire process from the minute we signed our contract; to the day our boat was delivered to the port in Port Everglades from Ventura and loaded onto the ship's deck; all the way through until it arrived in Majorca safe and sound; exceptional people to work with for shipping sailboats overseas.

***** 5 STAR SERVICE!!! Yacht Trucking did an outstanding job relocating our 40′ sailboat from San Diego, CA to Anacortes, WA. Our driver was extremely professional and took expert care in getting our boat secured for transport. He remained in constant communication throughout the trip, sending daily updates of his progress.  He put all my anxiety to rest and delivered our boat early in perfect condition. There's no doubt that I will pursue his services again without hesitation.
Request a Quote